Counselor Toolkit Resources
Reports and Informational flyers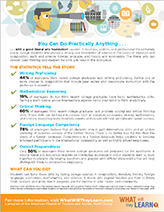 Our Liberal Arts Success flyer provides data on what employers are most looking for in recent graduates entering the workforce.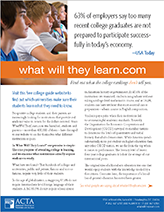 Our What Will They Learn?® flyers provide general information on the project and can start the conversation on important topics to discuss during the college decision process.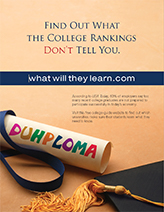 Our office poster invites students to check out the website.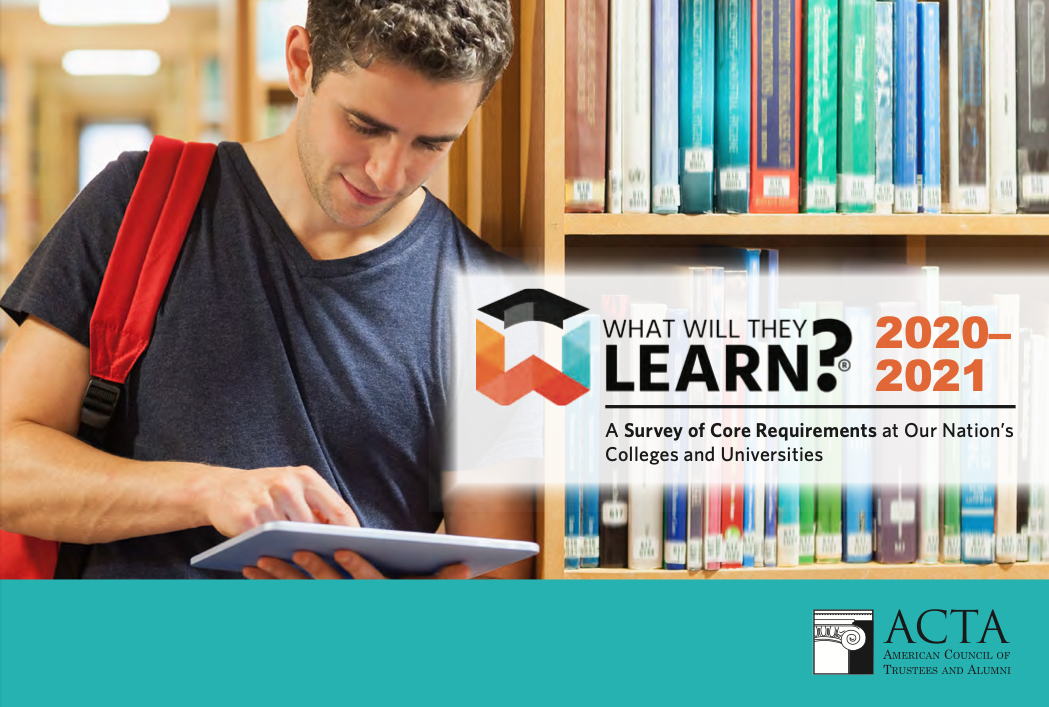 What Will They Learn?, 2020-2021 assessed the general education programs at over 1,100 U.S. colleges and universities.
---
Brochures and Wallet Cards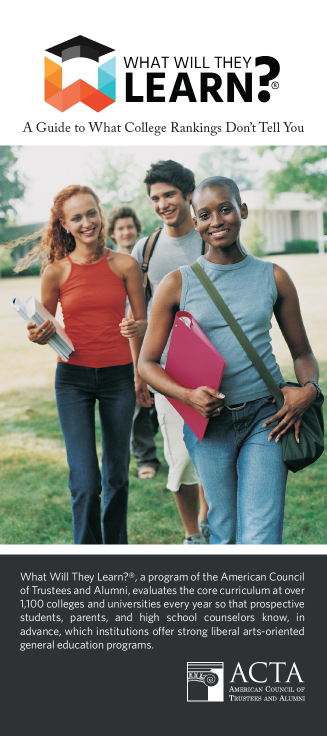 Our What Will They Learn? brochure is a brief overview of the What Will They Learn? college choice tool and the importance considering the strength of school's general education program.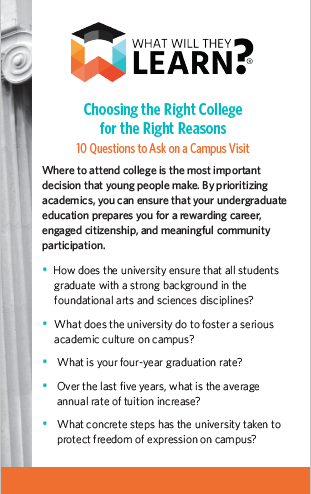 Our What Will They Learn?® flyers helps students make the most of a campus visit or virtual consultation by suggesting questions that will help them learn more about curricular quality.
---
Presentations and Infographics