We provide data and personal testimonies on the importance of a liberal arts education.
College-bound students and their parents worry that a liberal arts education limits career opportunities. This is not true. A liberal arts education opens up a world of career possibilities. Students who have a strong liberal arts education go on to become lawyers, doctors, entrepreneurs, and CEOs; and they are among the most likely to rise into management roles.
Many employers actively seek out college graduates with liberal arts backgrounds, which often translates into an earnings premium for professionals with such backgrounds. The claim that students with a liberal arts education will not find financial success in the workplace is also false. A liberal arts-oriented core curriculum, focused on courses in the traditional arts and sciences disciplines, is the best way for students to develop the capacity for critical analysis, oral and written communication skills, and intercultural fluency that employers increasingly demand.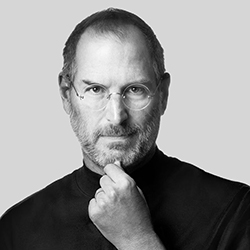 "It is in Apple's DNA that technology alone is not enough—it's technology married with liberal arts, married with the humanities, that yields us the results that make our heart sing."
—Steve Jobs, co-founder, Apple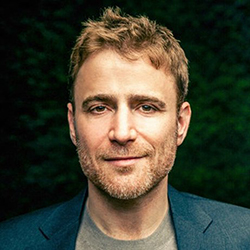 "I think if you have a good background in what it is to be human, an understanding of life, culture, and society, it gives you a good perspective on starting a business, instead of an education purely in business. . . . You can always pick up how to read a balance sheet and how to figure out profit and loss, but it's harder to pick up the other stuff on the fly."
—Stewart Butterfield, co-founder, Flickr and Slack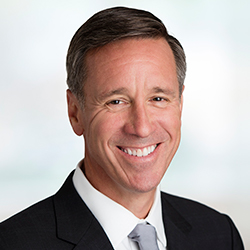 "I think both writing and the spoken word are really vital, and there is no training like the liberal arts to do that. I think, secondly, liberal arts done right is a great training in critical thinking where folks learn to get engaged with the environment that is around them, whether that be a field of study, a policy question, or something else of the sort, and be actively engaged and try to understand it and maybe try to influence it. Thirdly, I would say it is great training for developing your curiosity, your sense and need for lifelong learning in the environment we live in today, which is obviously more important than ever."
—Arne Sorenson, President and CEO, Marriott International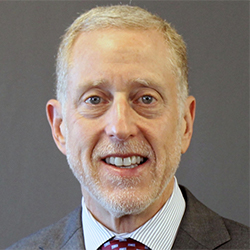 "If someone's studied literature, they know people and have insight into themselves and customers. I find people that have a liberal arts background have a broader view of the world and will go farther in business."
—Michael Fromm, CEO, Fromm Electric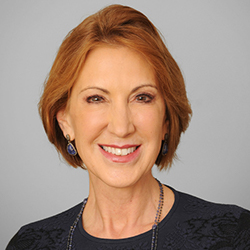 "Some of you may know that I've studied medieval history. And what drew me to that subject was a curiosity about what triggered the transformation from the medieval era to the Renaissance, what caused the shift from medieval thinking to enlightened thinking, from a local focus to a focus beyond geographic boundaries; most importantly, what sparked a century of sustained and enduring human achievement."
—Carly Fiorina, CEO of Hewlett-Packard, 1999-2005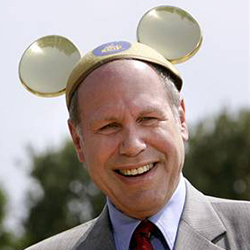 "Literature is unbelievably helpful, because no matter what business you are in, you are dealing with interpersonal relationships. It gives you an appreciation of what makes people tick."
—Michael Eisner, former Chairman and CEO, Walt Disney Company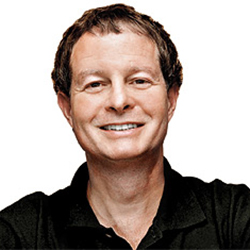 "Before I co-founded Whole Foods Market, I attended two universities, where I accumulated about 120 hours of electives, primarily in philosophy, religion, history, world literature, and other humanities. . . . I never took a single business class. I actually think that has worked to my advantage in business over the years. As an entrepreneur, I had nothing to unlearn and new possibilities for innovation."
—John Mackey, co-founder and CEO, Whole Foods
Quick Facts
The National Association of Colleges and Employers' Job Outlook 2018 survey found that employers are looking for the following skills, all of which can be found in a liberal arts education:
72.6%

seek candidates with good leadership skills.

82.9%

want graduates with the ability to work in a team.

80.3%

need employees with good written communication skills.

82.9%

look for workers with good problem-solving skills.

67.5%

prioritize employees with excellent verbal communication skills.
According to the Bureau of Labor Statistics, "individuals born from 1957 to 1964 held an average of 11.9 jobs from ages 18 to 50." A liberal arts education adequately prepares students for those job changes.
Articles Promoting the Liberal Arts
Recent news coverage about the necessity of the liberal arts in the workforce can be found below.
Additional Resources
George Anders's book You Can Do Anything: The Surprising Power of a "Useless" Liberal Arts Education examines the versatile power of a liberal arts degree. You can purchase this book here.
A copy of our flyer on employer dissatisfaction with the skills of recent college graduates can be found here.